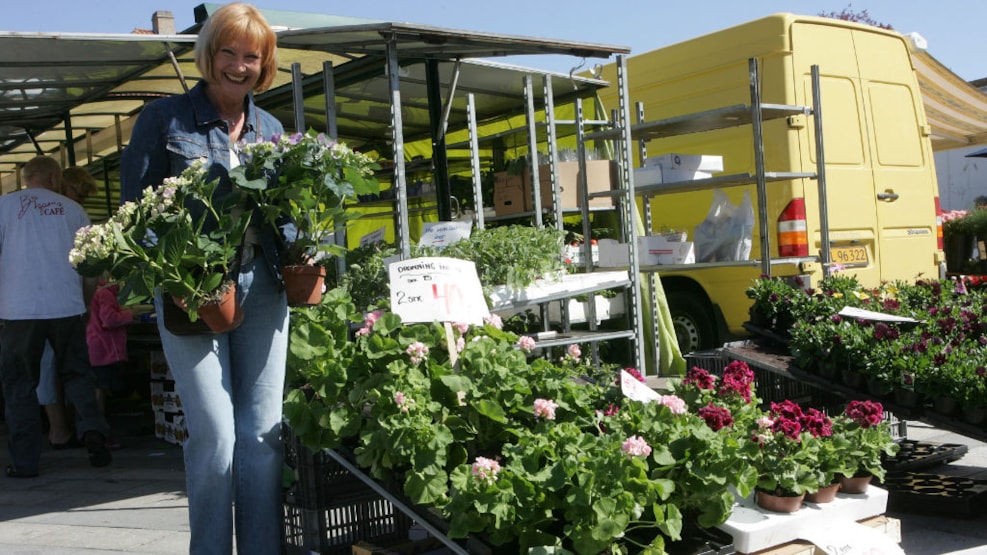 Market days in Haderslev and Vojens
Experience the true market atmosphere.
Throughout the year, every Tuesday and Friday morning, market day is held at Gravene in Haderslev. There, one can purchase fresh fruits and vegetables, fish, eggs, sausage, cheese, flowers, home crafts, antiques etc.
The market takes place every Tuesday and Friday from 8am to 1pm in Haderslev and every Thursday from 8am to 12pm at the Hans Grams Gade in Vojens.