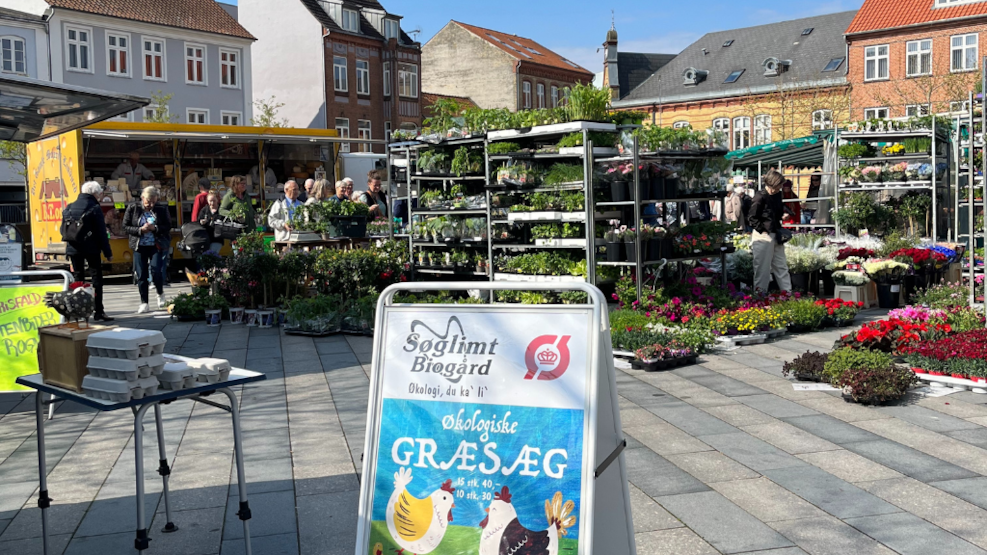 Market days in Haderslev and Vojens
Experience a real market atmosphere at the marketdays in Haderslev, every Tuesday and Friday, all year round at Gravene.
Torvedag all year round in Haderslev
Every Tuesday and Friday morning there is a market day at Gravene in Haderslev, around the town's fountain. Here you can buy fresh fruit and vegetables, fish, eggs, sausages, cheese, flowers, housework, antiques, etc. In most cases, it will be different who is on the square on the particular day, some are new and others have been joining the market days for many years.
When you have done your shopping, there may be time for a break and a cup of coffee, which you can take right next to the market at Skøtts Kaffebar or Café MAD.
The market stalls are ready from 8.00 and the market trade ends at 1 p.m.
Every Thursday there is also a market day in Vojens from 8.00-12.00 in Hans Grams Gade.