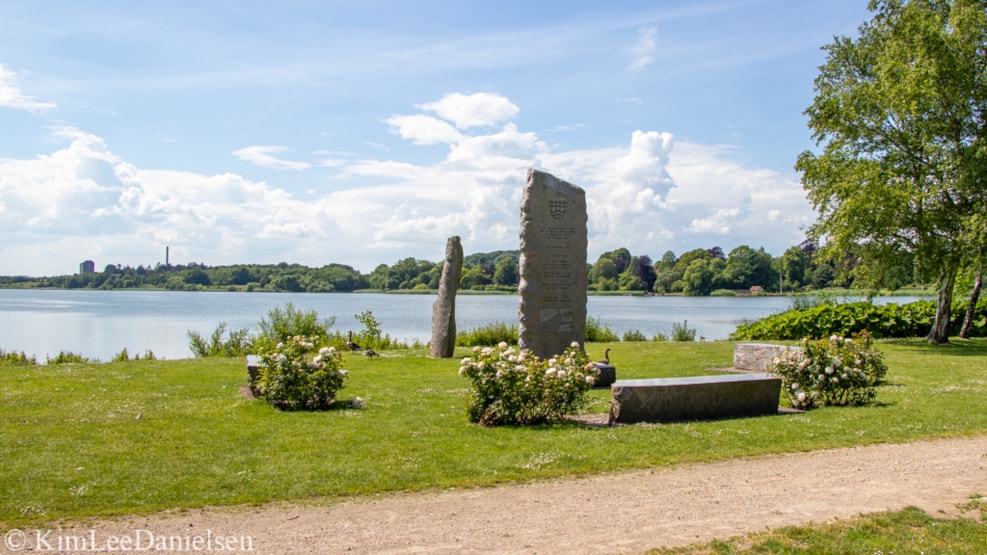 Memorial for the Lake Boat accident
The large block of stone stands silent, looking out over Haderslev Lake, from its place close to the water's edge, with 57 names on one side and a date on the other. The stone was erected July 8th 2009, in memory of the tragedy that occurred 50 years earlier.
July 8th 1959 was a hot summer's day, and the round trip with the former Lake boat, Turisten, was popular. Even though the boat was only approved to carry 35 passengers, no less than 93 passengers were packed together on the boat when it set out for its return trip from Damende to the centre of Haderslev.
But only 100 meters from the coast, the boat caught fire. After the flames, smoke and panic in the water had dwindled, Haderslev was left with the devastating loss of 57 lives, and the second-largest accident in Denmark of the past century. What do you do, when a beautiful summer's day abruptly ends with the deaths of 57 people? What do you do afterwards, when you see each other on the streets and constantly has to deal with your own loss or the private loss of the others?
In Haderslev, the catastrophe on Haderslev Lake eventually became "the silent tragedy", as the loss was so great and touched so many in town. It would be no less than 50 years before the city, the bereaved and the survivors had a memorial to honor the dead - before the accident became something which could be spoken of and memorialised.
Today, the memorial stands tall and proud by the water's edge, a symbol that the wounds after the tragedy are slowly healing.