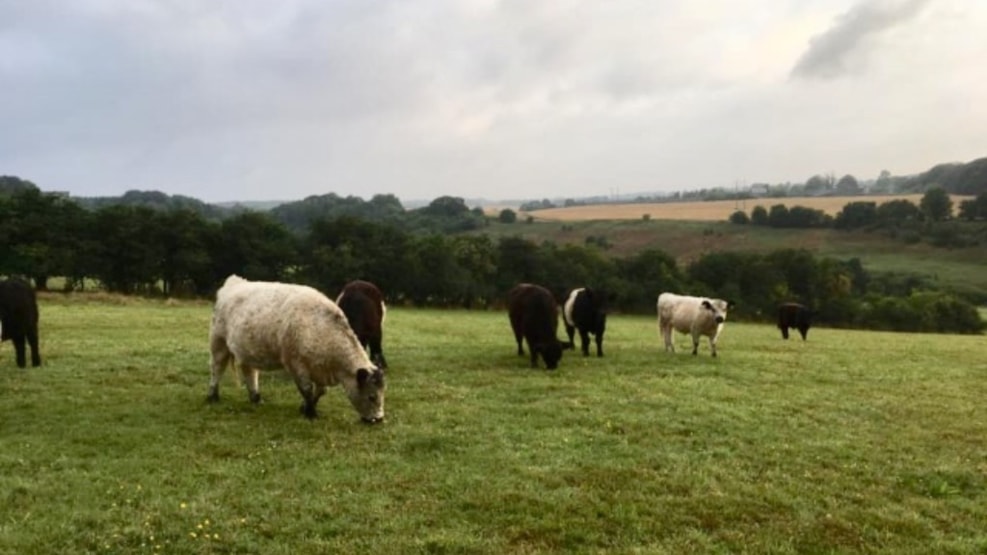 Moesgaard Galloway
The taste of a good life.
At Moesgaard Galloway, you can find great beef with flavour, tenderness and a great story.
The animals at Moesgaard Galloway live exclusively on natural feed. They spend their lives tending to nature in the meadow-areas around Haderslev, where the rich soil of the ice age landscape supplies the animals with nutritious food.
The business grew from a wish for a better everyday life. It started with only a few animals as a cosy hobby, but the wish for "meat with a good conscience" made demand rise.
Today, Moesgaard Galloway is a small, organic farm (converted to organic in 2019) with a total of 100 animals, run by the Moesgaard family in Sdr. Vilstrup in Haderslev. The animals are slaughtered by a local butcher, and you can collect your fresh Galloway meat in Sdr. Vilstrup.
In addition to this, the farm also gives regular tours, where children and adults can experience how the animals are bred. If you are interested in a tour, contact Moesgaard Galloway at tlf. +45 51 77 75 65.