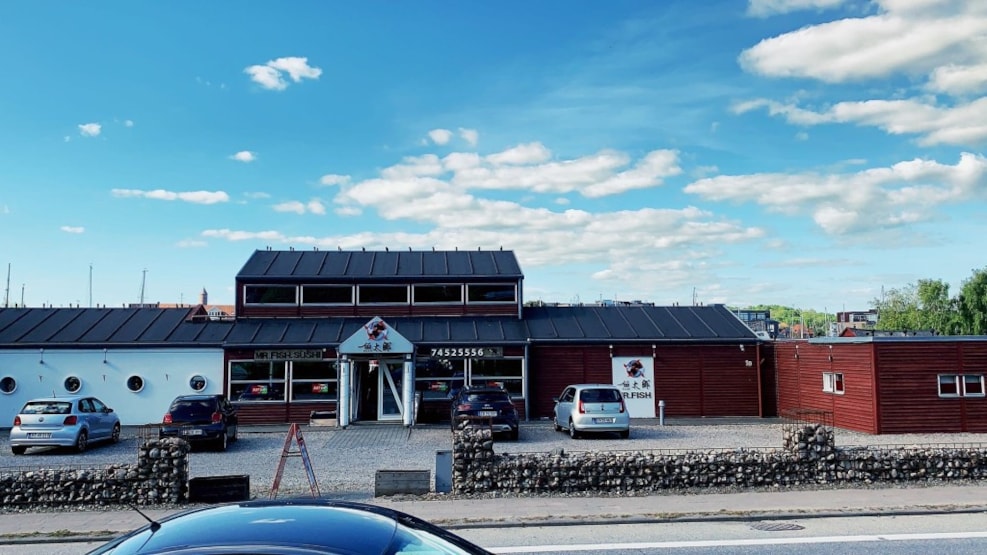 Mr. Fish Sushi
Get a little taste of Japan.
At Mr. Fish sushi all of the food comes from fresh produce and is freshly cooked in the kitchen. When you visit Mr. Fish you pay a fixed price for all-you-can-eat sushi. Afterwards, you simply order sushi from the menu on an ipad, and the food is served directly to your table by robots.
At the all-you-can-eat menu you will find many different rolls, including nigiri, futomaki, wasabi, inside/out rolls and toppet-uramaki.
The prices on all-ou-can-eat depends on the day and time you visit the restaurant:
Priserne på all-you-can-eat afhænger af hvilken dag og hvilket tidsrum du besøger restauranten: 
Monday to Thursday – DKK 189,- per person.
Friday to Sunday + Public holidays – DKK 219,- per person.
If you would rather take the food home, Mr. Fish also has sushi take-away, which you can enjoy at home.