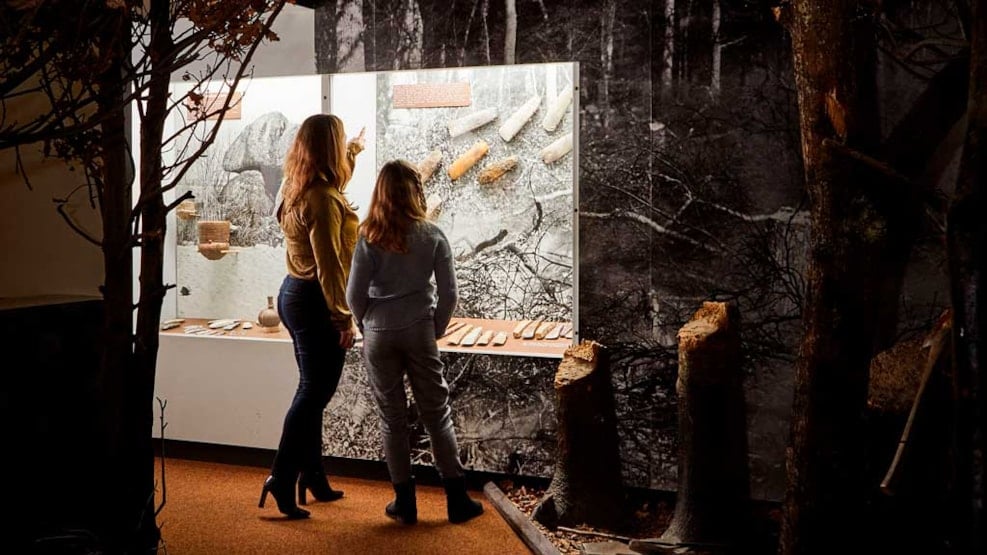 Museum Sønderjylland - Archaeology Haderslev
Dive into the archeology of Southern Jutland.
10,000 years at Archaeology Haderslev
The imposing archaeological museum in Haderslev contains some of the best-preserved archaeological finds ever dug up from Southern Jutland soil, including Denmark's oldest grave, splendid weapon finds from Ejsbøl Bog and remnants of Hansborg Castle (mid-1500s).
The Open Air Museum features historical farms and other buildings from Southern Jutland, a rare post mill and ancient burial sites.
A visit to Haderslev's archaeological museum takes you back in time, back 10,000 years to the Stone Age grave that is Denmark's oldest. You can also marvel at opulent Early Bronze Age vessels made of gold, splendid Iron Age weapons, an intricate Viking harness bow – and much more.
Museum Sønderjylland's archaeology department is responsible for all archaeological digs in this part of Denmark. We normally exhibit our most recent finds at the museum.
Read more about the museum here
Hours of opening:
May – August:
Monday – Sunday 10:00 - 16:00
September – April:
Tuesday – Sunday 13:00 - 16:00