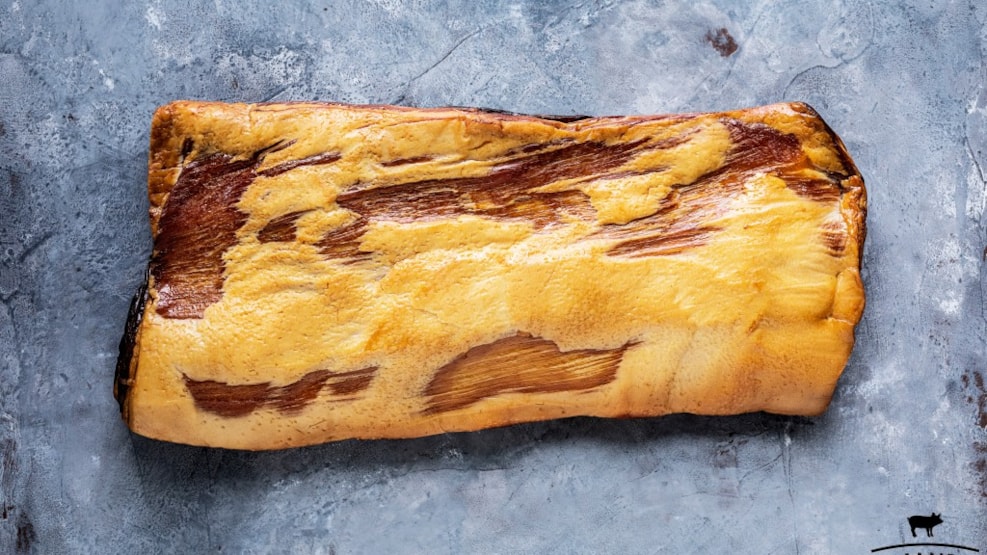 ØMANDS Bacon
ØMANDS is an award-winning smokehouse in Southern Jutland, which is specialized in manufacturing real bacon, focusing on animal welfare, quality produce and great taste.
It was the passion for food, and a limited selection of really good bacon in supermarkets, that became the starting point for the small smokehouse with great taste for owners Allan Ømand Ungstrup and Mette Hoeing.
The history begins back in 2013 with the first attempt at home-made smoked bacon in an ordinary charcoal grill. It was not a success, but the passion and the dream of the perfect slice of bacon lived on. In 2015, after going through an old heating cub board, countless attempts at the perfect recipe and the purchasing of an old butcher's shop in the small village Sønder Vilstrup, they were ready to sell their gourmet bacon. Their view of great bacon is a combination of the finest quality of pork and their gentle craftsmanship. Under no circumstances are sugar, nitrite or other e-numbers allowed.
The raw produce comes from select and unique races of pigs and free-range wild boar. All pigs are bred with a large focus on animal welfare, and the production of bacon itself is a slow, but loving process; actually, it takes a minimum of 45 days from the beginning of the process to the bacon being ready for sale. The meat is drysalted and smoked, and the production happens with a minimum of machines - ØMANDS bacon only has a manual slicer and a vacuum packer. Everything else is done by hand and with love.
You can buy ØMANDS Bacon at their website or at select dealers.