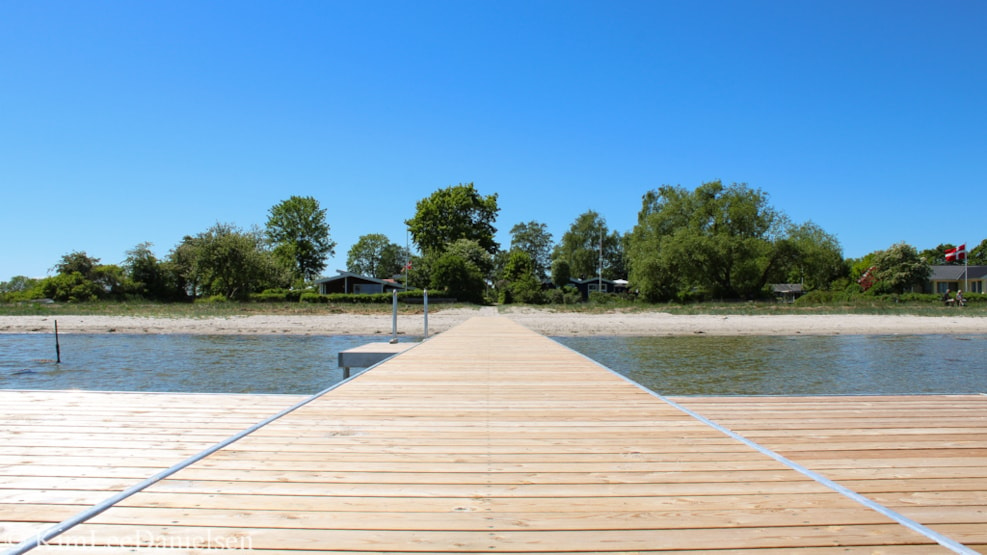 Ørby Strand
Lovely child-friendly beach with lots of room for fun and games.
Ørby Strand lies to the north east of a small area with summer houses, towards the Little Belt with 1,5 kilometers to Ørby. You can drive to the beach by Jørlhagevej, which leads to a parking place by the beach. The lovely natural beach lies in an open green landscape and offers a large bathing pier, benches along the beach and cosy atmosphere.
The beach mainly consists of fine sand with small amounts of pebbles along the beach, which are more plentiful near the water's edge. Along the beach there are transverse groynes made up of large rocks. The seabed at the beach is primarily made up of fine sand with small and middle-sized pebbles spread across the bottom. The beach is 180 meters long and 5-10 meters wide.