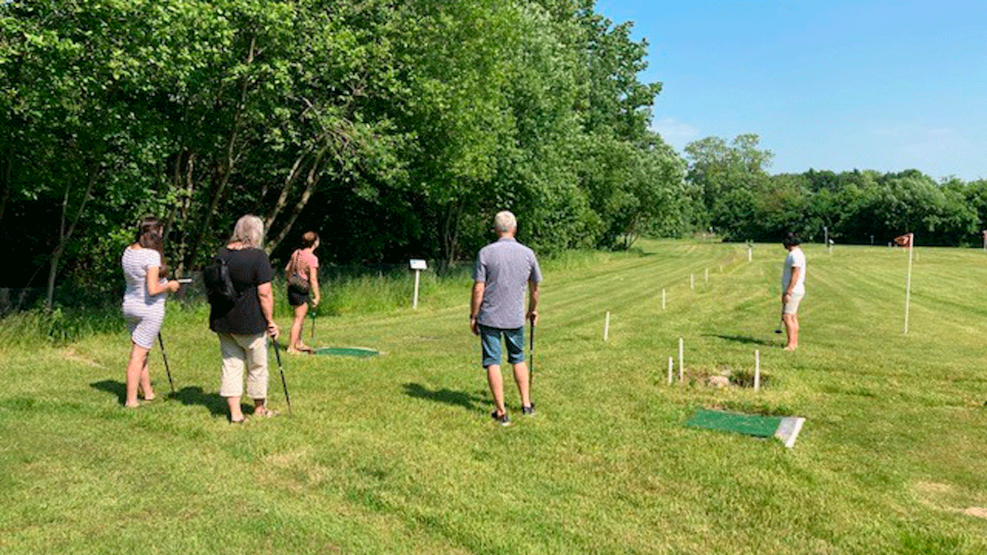 Parkgolf ved CamperParken
At CamperParken, you can play park golf, which is something in between mini golf and general golf. golf. ParkGolf is played on smaller courses than a normal one. golf, this corresponds to approx. 1/5 size of general. golf, so it is not nearly as strenuous/time-consuming as playing general. golf. A good activity for all sizes of the family. 
A round of park golf consists of 9 holes where the ball must be hit. It is played with a ball the size of a tennis ball, and the same club is used for all shots. Due to size, the ball never rises high into the air, so there is no danger of errant balls. The track is built like a general. golf course with tees, fairway, rough, bunkers and out-of-bounds areas. 
There is self-service and it is very simple, you are guided through all the steps and get a detailed description of courses and rules, so you have no doubts + there will be a telephone number for your help as well.