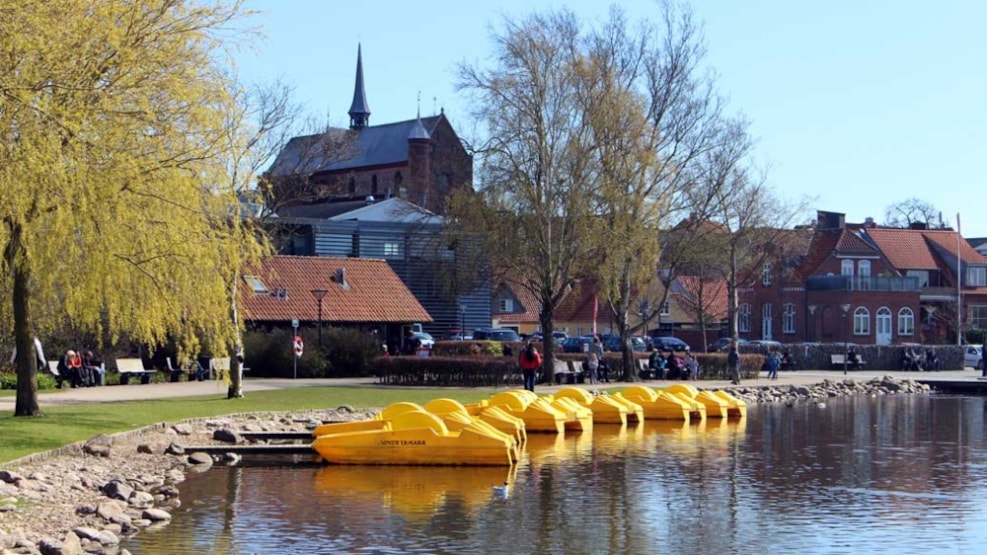 Pedalo on Haderslev Inderdam
Rent a pedalo and enjoy a trip in the sunlight on the inner pond at Haderslev Dampark, where you can take in the view of the city and the Cathedral.
Haderslev Dampark is a particularly beautiful park with many activities. You can rent a pedalo and enjoy the view of the beautiful park from the water. You can rent a pedalo in the kiosk which is located at the entrance of the park. 
Furthermore Haderslev Dampark offers large green areas where you can relax, benches around the park, 3 wellkept playgrounds, the kiosk where you can buy some food and drinks, and several statues and sculptures around the park. 
Haderslev Dampark is situated directly up to the pedestrian street where you can do some shopping or visit a café.