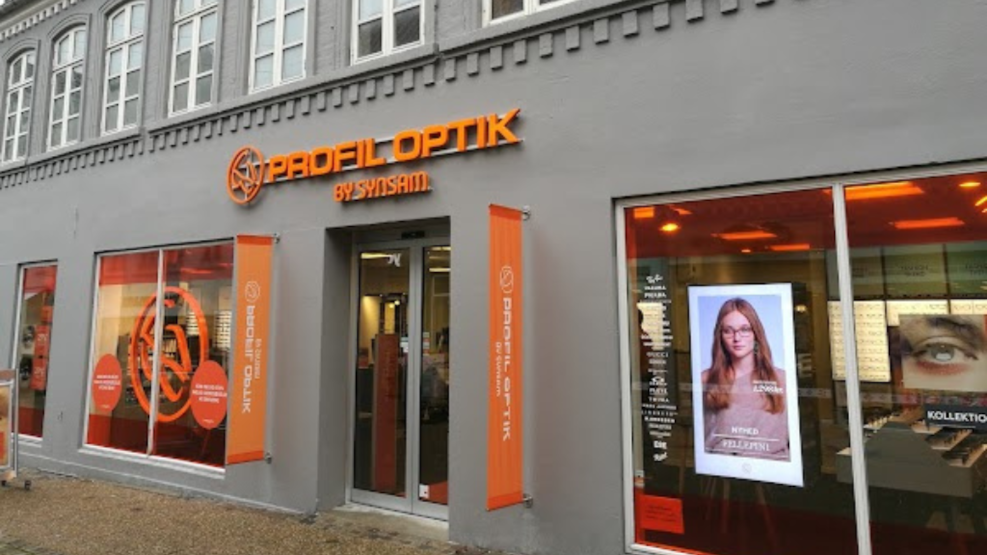 Profil Optik
Glasses - a part of your personal style
In Haderslev, you'll also find Profil Optik, which is today Denmark's leading optician chain. The chain is part of Synsam Nordic.
At Profil Optik, you'll encounter staff with high expertise and a high level of service, always ready to find the perfect frame and lenses for you, so you leave with the best for you. They assist you in finding an individual solution from their broad, high-quality range of eyeglasses, sunglasses, and contact lenses from the world's leading brands and suppliers.
You can find Profil Optik in Haderslev pedestrian street.