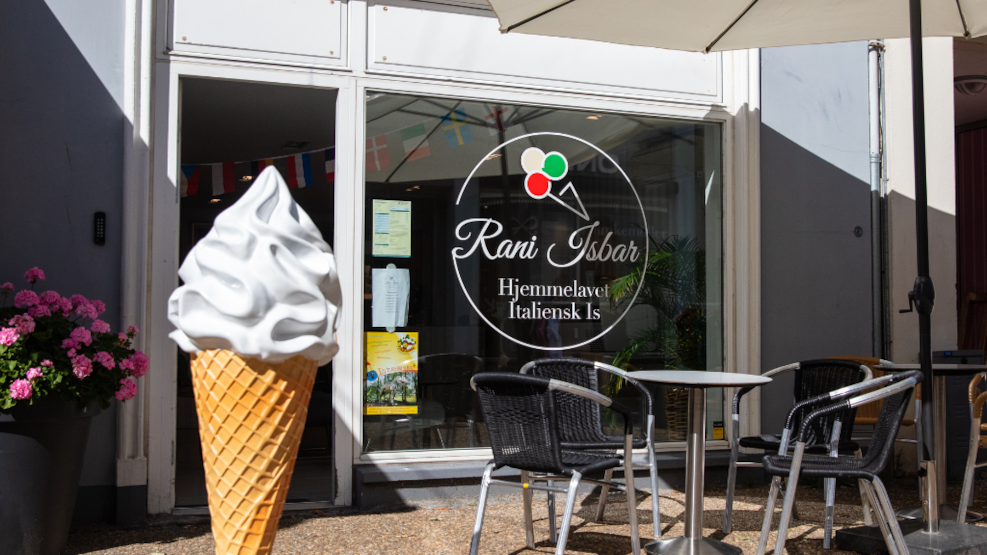 Rani Isbar
Rani Isbar are specialists in Italian ice cream. The owner has many years of experience and has developed many of his own recipes. Rani Isbar buys ice cream bases from Italy. The bases are made from organic milk, organic yoghurt, rice milk and coconut milk.
The carefully chosen ingredients mean that Rani Isbar can offer ice creams with a very low fat content – without compromising on flavour. Rani Isbar's milk-based ice cream contains only about 5 % fat. Their sorbet contains less than 1 % fat. Enjoy Rani ice cream! There are many delicious flavours to choose from. Rani Isbar sorbets are 100 % vegan.
The ice cream bar produces fresh ice cream on the premises. Their products are never more than one day old, so you are guaranteed a lovely fresh dessert! In addition to ice cream. Rani Isbar sells aromatic Italian coffees. Try our caramel ice cream drenched in Italian coffee and whipped cream. Rani Isbar also offers milk shakes made with three scoops of ice cream of your choice and fresh organic milk.