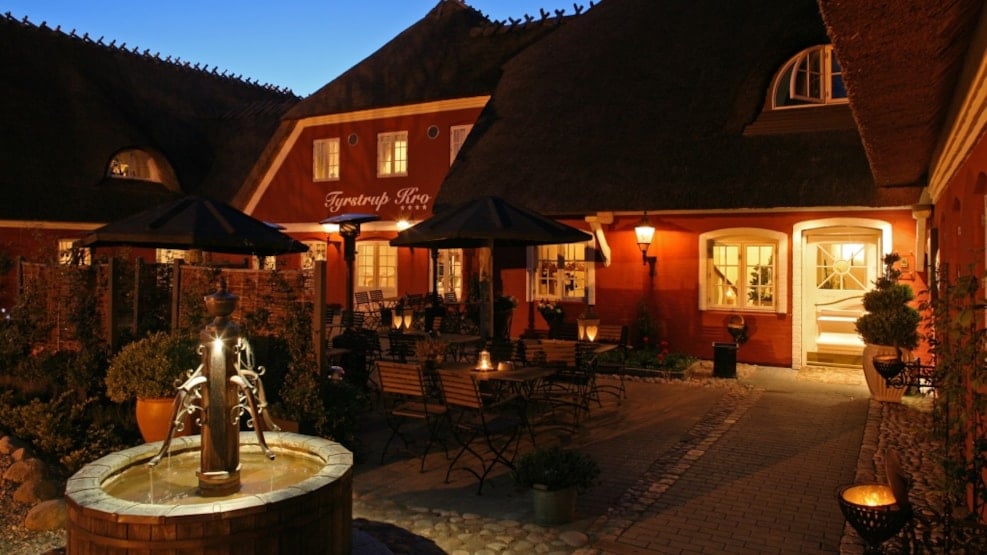 Restaurant at Tyrstrup Kro
Tyrstrup Kro, and idyllic inn with international standards, is the perfect place to spoil your tastebuds.
The royally priviledged Tyrstrup Kro is placed in unique and idyllic settings, surrounded by fields and forest in the wonderful nature around Christiansfeld.
Today the inn is renowned for its world class kitchen, which only uses the best seasonal ingredients, always fresh and of the highest quality.
Tyrstrup Kro offers everything from small, simple dishes to big gourmet dinners, with everything prepared in a way that will leave even the most picky person satisfied.
Opening hours for the kitchen:
Daily from noon until 9.30pm