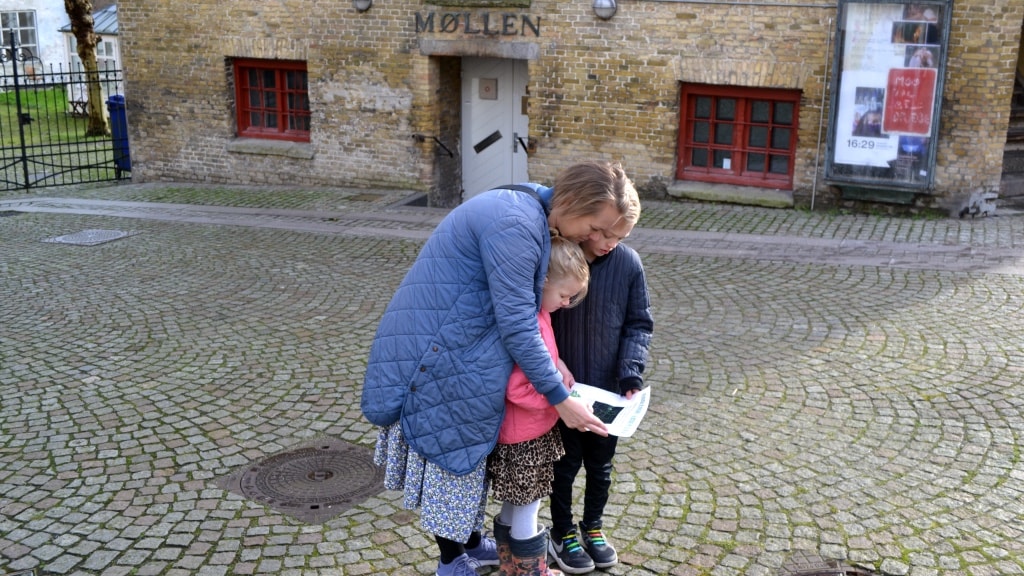 Riddlehunt
Enjoy a sightseeing adventure in Haderslev's historical cobblestoned streets.
There are awesome historical tales and unique stories concealed in the old town. Riddlehunt is a package of puzzles with mysterious and exciting tasks you solve as a team. Ideal for families with children (from five years). Bring family and friends to Haderslev town centre. The Riddlehunt route starts at Vinspecialisten, Storegade 30. The wins shop will supply a book full of fun tasks. Solve puzzles as you walk through our pretty market town and discover many amazing attractions as you progress.
Only in Danish and German.
Please note that ticket sales close 48 hours before the start of the trip in question.