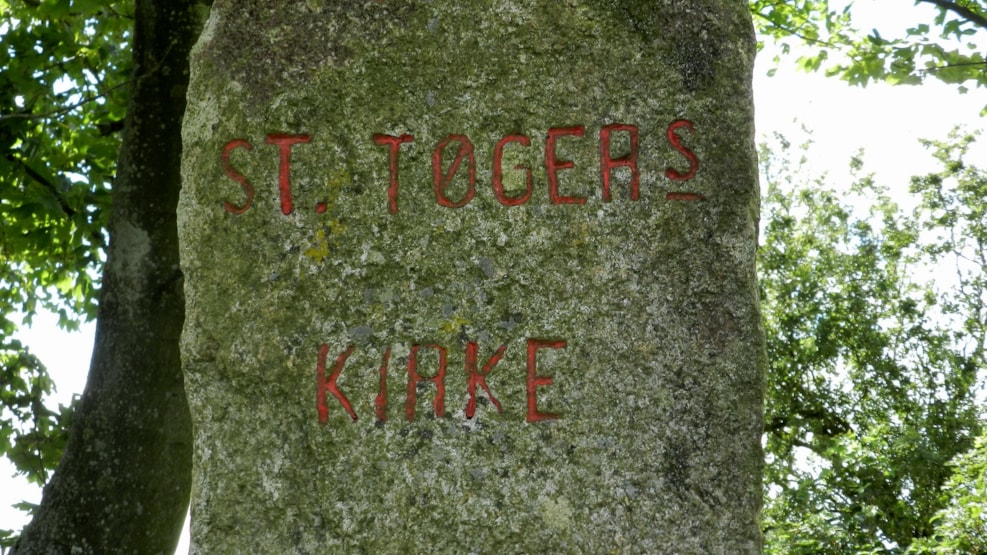 Sankt Thøgers Chapel, Gram
The chapel that was a church.
Not far from Stensbæk Plantation lies the grass-covered ruins of a small medieval chapel. The ruins, however, have nothing to do with a chapel, but are the remains of a Romanesque church. The church was erected around the year 1200 with boulders, and torn down sometime after 1561. The church was dedicated to Sct. Thøger, as one of the only churches in Denmark. Sct. Thøger was a local saint from Vestervig in Thy.
According to legend, there was a holy spring flowing at the church, between two barrows. People flocked to the church at midsummer to seek healing. The spring still exists, but unfortunately it is no longer considered holy after a man bathed "his foolish nag" in it, or so the legend says.
A stone says: "Here was the Holy Sct. Thøger's Church 1200-1600".