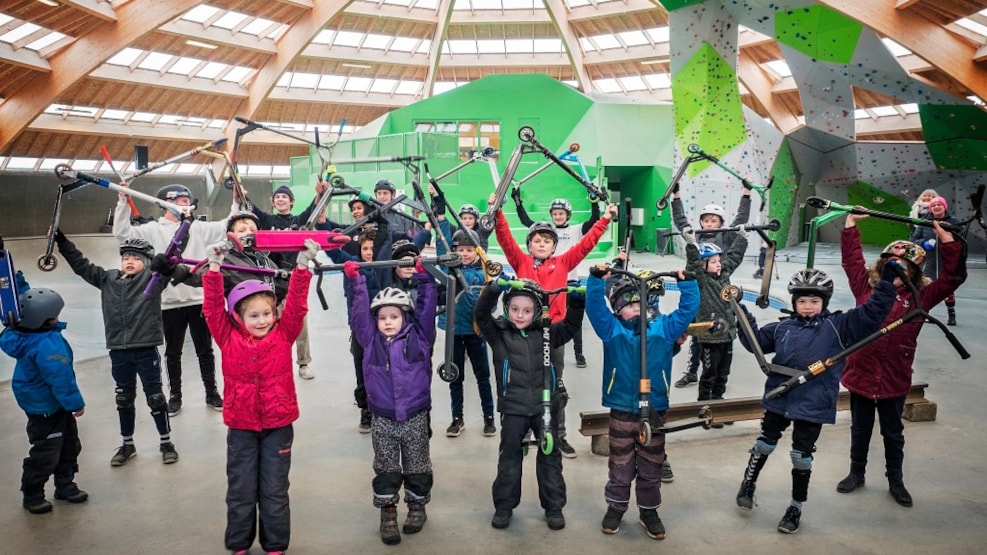 Scooter-school in StreetDome
Learn tricks - Scooter school for beginners.
Come and learn the coolest street sport tricks on a scooter. Get to grips with the basic scooter techniques through small, practical exercises - it's easier and more fun than you think! The professional instructor gives you challenges, tips and tricks along the way and teaches you the unwritten skatepark rules that prevent accidents at the StreetDome and other skateparks.
Season:
June - October.
Practical information:
Wear sneakers and clothes you can move in.
Bring your own scooter and helmet.
All scooter-activity in the StreetDome happens at your own risk.
Max. 8 participants pr. class.
Go visit Acturepark online and check out the next available dates: www.acturepark.dk 
For more information, contact thestreetdome@gmail.com
STREETDOME RULES:
Look out and look around you – it's your responsibility!
Stand along the edge of the park with your attention directed towards the park, when you are not riding your scooter.
If you see anyone breaking the rules, tell them about the rules in a kind way.
Recommended age:
From 8 years.