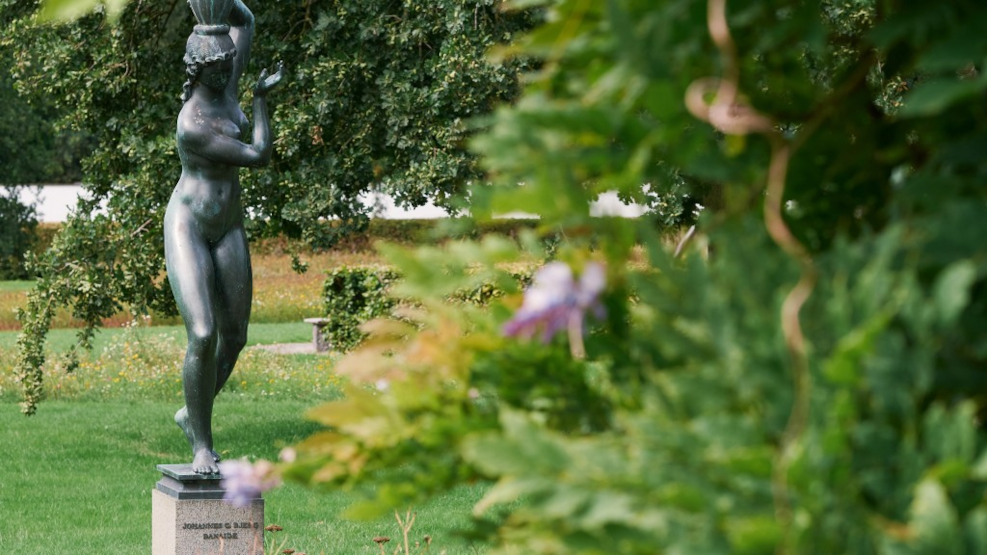 The sculpture route, Haderslev
If you like art and sculptures, follow the route, and you will pass by many of the beautiful sculptures in Haderslev city.
The tour starts at Damparken, the park was established in 1958, and besides many beautiful flower beds, you will also find many sculptures. If you walk up the stairs 200 meters after the beginning of the tour, you will reach the memorial stone for the fallen Danish soldiers during World War I.
In the old town, you will encounter many beautifully restored houses. If you've seen the movie "April 9th," you might recognize some of the streets. At Haderslev Harbor, you will pass by an old grain silo, which is decorated by the artist Victor Ash. The silo has been named "Havudsigten" (Sea View).