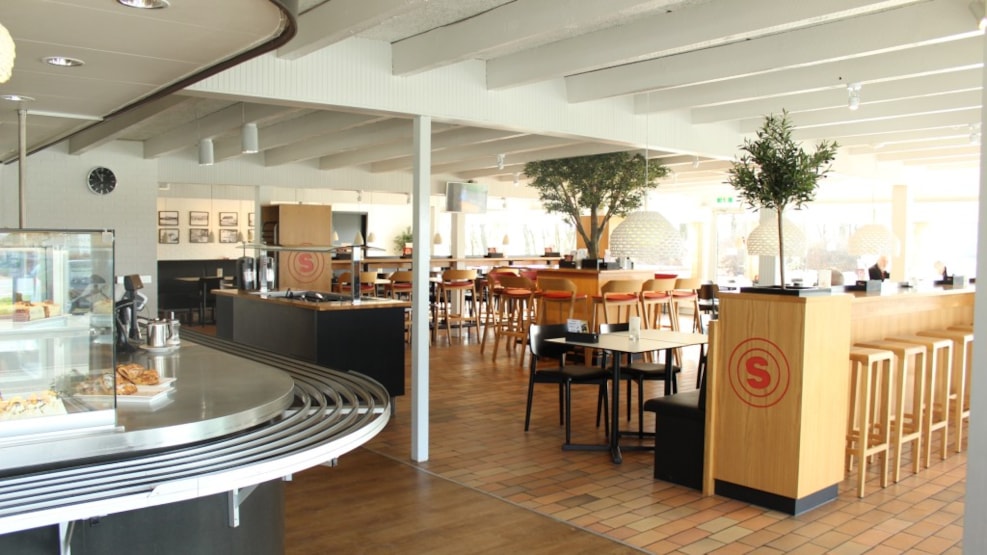 Seggelund
Get a bite to eat on the way.
Seggelund is a well-known and popular family restaurant located between Christiansfeld and Haderslev in Southern Jutland. They welcome you to a restaurant with over 200 seats.
Homemade food made of good and fresh produce at reasonable prices. A selection of classic Danish dishes, delicious flame-grilled steaks, burgers, "smørrebrød", coffee and homemade cake, children's menus, Saturday brunch and in-season specialties.
No matter if you are looking for a venue for a romantic dinner, a family dinner, a small business meeting or an informal birthday-dinner, you are sure to find something to your liking at Seggelund.
They also have nice facilities for bus- and group tours, and with the short distance to motorway E45, the small detour is worth considering, and you might combine a visit to Seggelund with a visit to Christiansfeld.