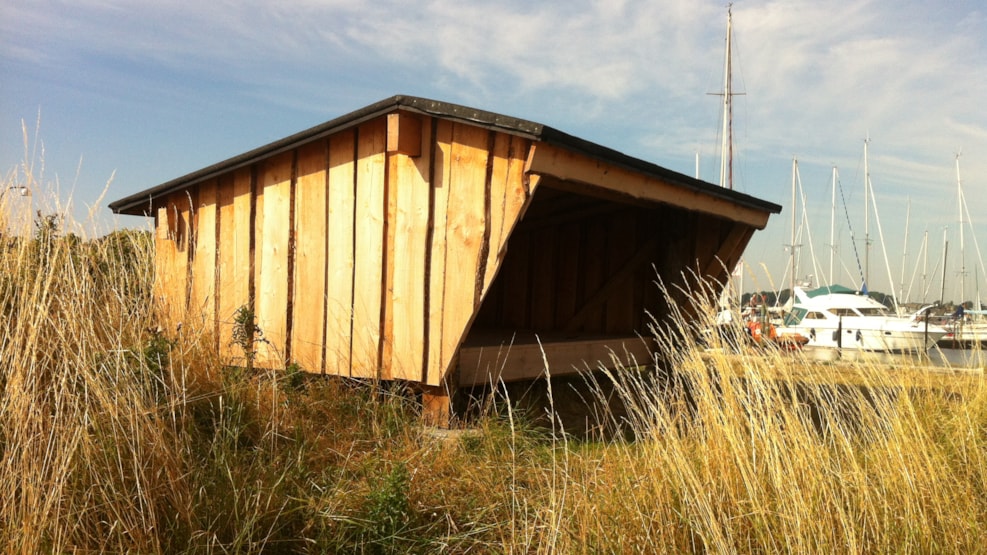 Shelter at Aarø Habour
On scenic Aarø you can spend the night in the island's public shelter and wake up to a stunning view over Aarøsund.
Visit Aarø and the many delights on the popular holiday island
In walking distance from the ferry and only a few meters from the beach on scenic Aarø, you will find a shelter with room for up to 6 people. There are bathing- and toiletfacilities nearby, against payment. The shelter is located close to the charming Aarø town, with the narrow streets and stonewalls. Here you can explore the local delicacies, or perhaps stop by Brummer's Gaard where you can rent bicycles and golf-carts for your journey around the island. The shelter can be used by everybody on a first come first serve basis. The shelter is meant to serve as accommodation for only one night.
Please do not forget to take your trash with you when you leave the shelter.
Facilities in the area:
Public toilet 50 m
News stand 50 m
Information about the shelter:
In 2014 four new shelters were built in Haderslev Municipality. This provides visitors with new opportunities when spending the night under the sky. The shelters have been established by Haderslev Municipality – Culture and Leisure and built by Haderslev Produktionsskole. The project has received funding from the Danish Outdoor Council.