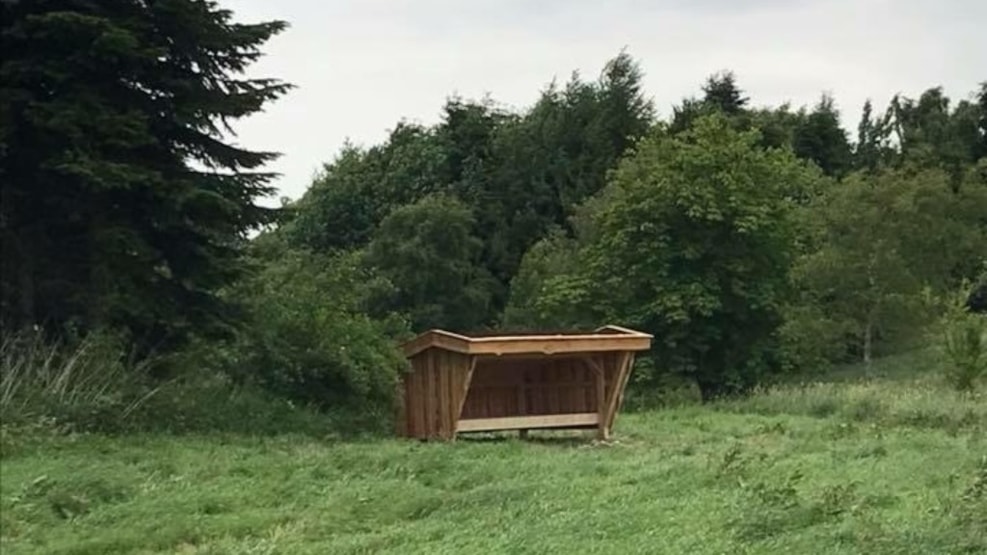 Shelter by Charlotte Sørensen
Wake up to the view of rolling fields and enjoy the serenity of the protected shelter in Starup.
The shelter at Charlotte Sørensen's farm in Starup lies protected by trees in the back of a field, with a connected camfire-site and two folding chairs. On the property you will find faucets with clean drinking water (marked with orange signs). On the farm you will find access to toilet and shower.
The shelter functions on a first-come first-serve basis, and you only have to call in advance if you would like to use the toilet and bathroom at the farm.
The shelter is located on the 3rd leg of the Haderslev Camino Næs trail, and is the perfect place to stay the night for hikers on the trail.
Shopping: 3 kilometers to the local SPAR in Starup.