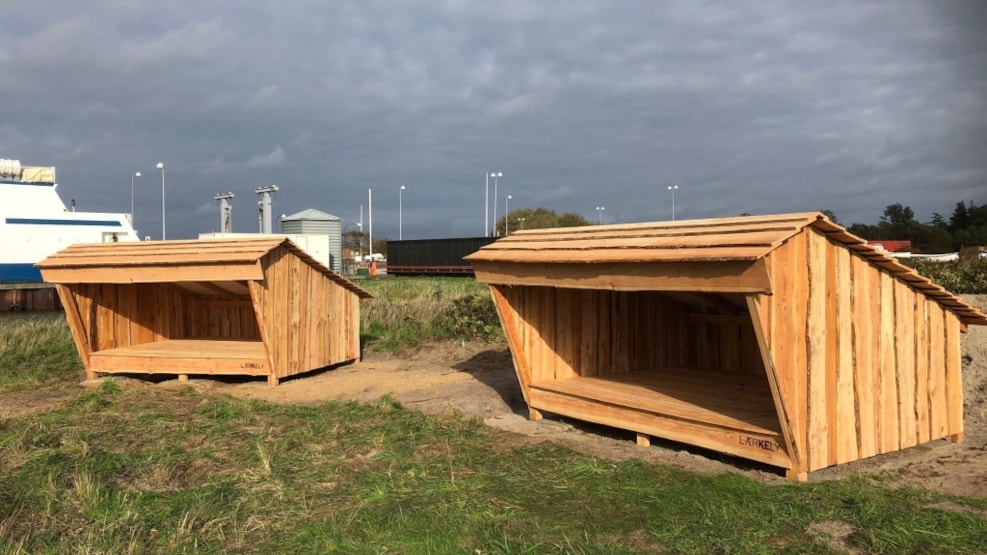 Shelters at Aarø Beach
Visit the popular holiday island of Aarø. Stay overnight in the 2 shelters on Aarø Strand, close to the ferry berth. There is a fire cabin that you can use and access to a toilet and bathing facilities.
Visit the popular holiday island "Aarø"
At Aarø harbour there are located 2 shelters approximately 100 meters from the ferry, on a plot of land used to store boats by Aarø Fiskerne. It is not allowed to light a campfire on site due to fire hazards, however, you will find a portable barbecue by the shelters. You can always use the campfire-hut at the harbour's barbecue-site. There is a public toilet and bathing facilities at the harbour for a small fee.
The shelters work on a first-come first-serve basis, and there are no reservations.
Facilities in the area:
Campfire-hut: 250 meters.
Toilet and shower: 100 meters.
Beach: 50 meters.
Groceries: 50 meters.