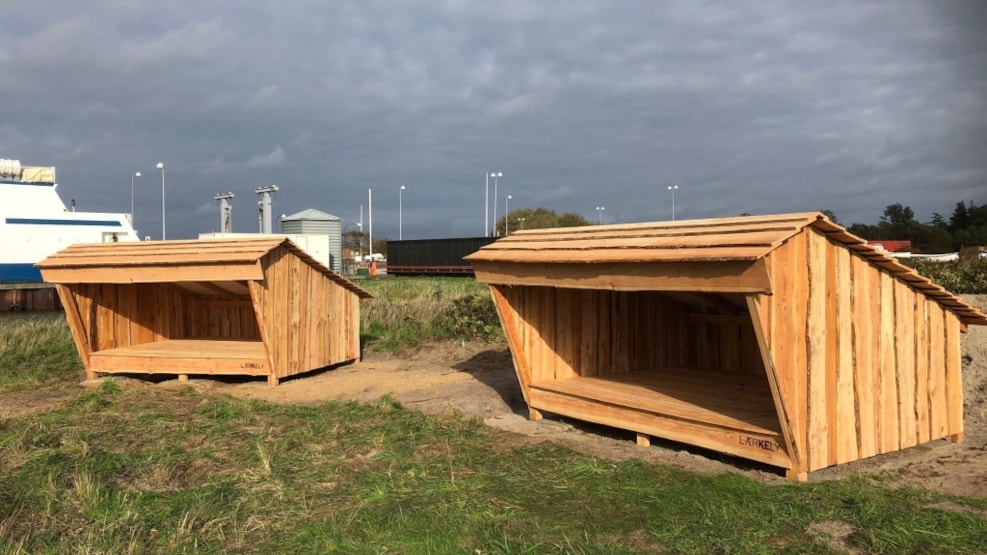 Shelters at Aarø Beach
Only 50 meters from the beach you can find shelter in the two newly constructed shelters at Aarø Harbour.
The two new shelters at Aarø harbour are located approximately 100 meters from the ferry, on a plot of land used to store boats by Aarø Fiskerne. It is not allowed to light a campfire on site due to fire hazards, however, you will find a portable barbecue by the shelters. Negotiations for a campfire-site are ongoing, but until agreement is reached, you can use the campfire-hut at the harbour's barbecue-site.
You can use the public toilet and bathing facilities at the harbour for a small fee.
The shelters work on a first-come first-serve basis, and there are no reservations.
Aarø Harbour is the perfect starting-point for a visit on the island. Here you can rent bicycles at Brummer's Gaard or golfcarts at Aarø's Perle and perhaps visit Årø Vinyard and taste some of the local, award-winning wines. You can test your skills in a game of parkgolf, or see the Galloway cows and visit Aarø Galloway and Gårdbutik on the eastern side of the island.
Facilities in the area:
Campfire-hut: 250 meters.
Toilet and shower: 100 meters.
Beach: 50 meters.
Groceries: 50 meters.