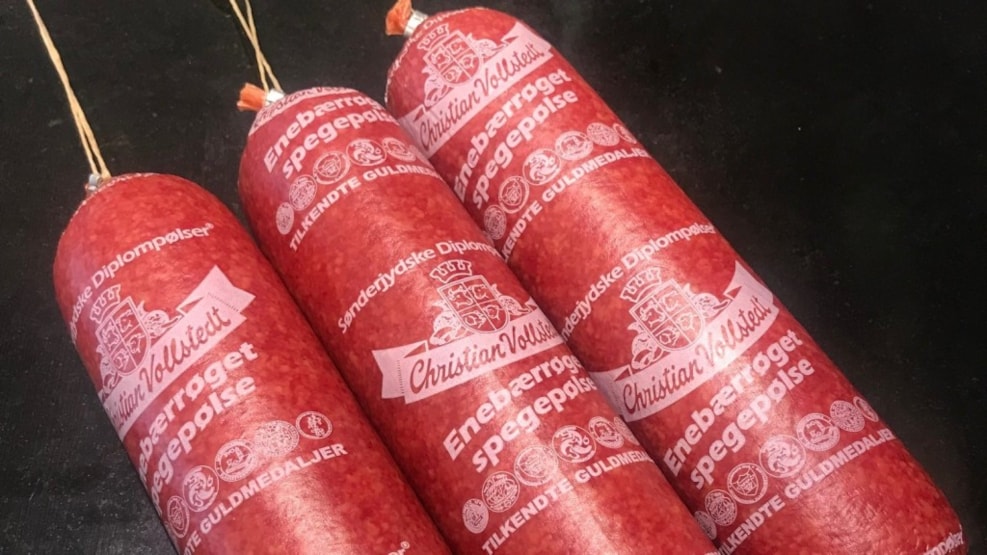 Slagter Vollstedt
Christian Vollstedt is a family-run butcher dynasty, founded back in 1862
Since 1896, Slagter Vollstedt has been located in the familiar shop on Naffet. After several renovations and expansions, the business in Haderslev today consists of a modern production facility, packaging, and a store.
The butcher business is currently run by the married couple Lone and Jacob Vollstedt; the latter is the fifth generation of the butcher dynasty.
For their smoked products, they still use old smoke ovens from 1862. It is here that the well-known and authentic flavor is created.