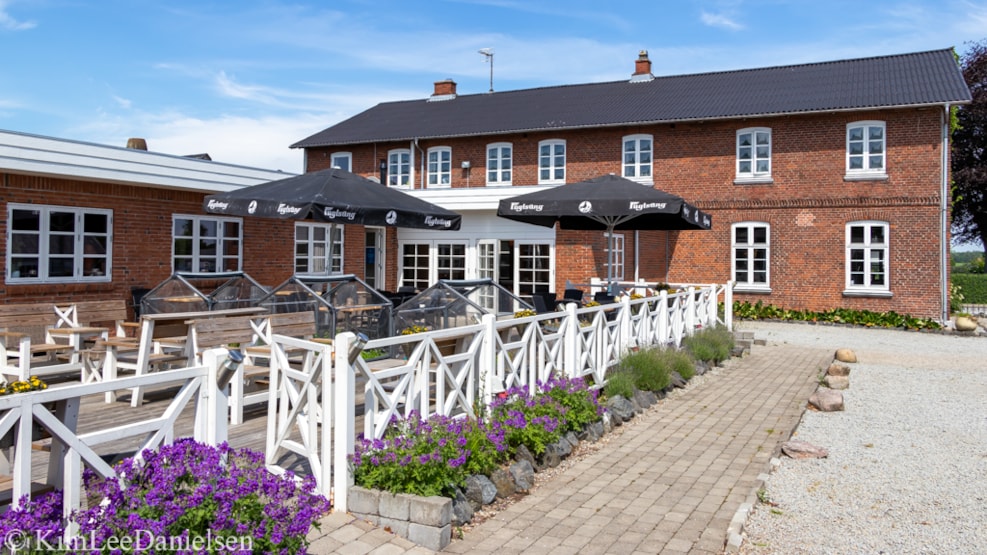 Slukefter Kro - Accomodation
Royal privileged inn which often has delicious stays where you eat in their gastronomic a la carte restaurant. Only 250m from the inn you have a fantastic bathing lake with an associated bathing bridge.
A royal privileged stay awaits you
Experience a genuine Southern Jutland inn atmosphere and delicious food at the royally privileged inn from 1761 - Slukefter Kro. The place has a wonderful historic atmosphere and has 52 rooms, where you as a guest can choose between the quite simple rooms with normal inn standard, or the better standards such as comfort, junior suites and suites with spa and private terrace.
At Slukefter Kro you can expect a traditional Danish inn with gastronomic experiences in their a la carte restaurant. The food is prepared in a modern kitchen, where they also bake and pickle. They often have good stays that suit the season, where there, among other things, can be an 8-course menu combined with accommodation.
Slukefter Kro is located as part of Vedsted town and only 250 meters behind the inn is the most beautiful bathing lake with a good bathing bridge that is free to use. In the town there is also a convenience store where you can buy the most basic necessities.