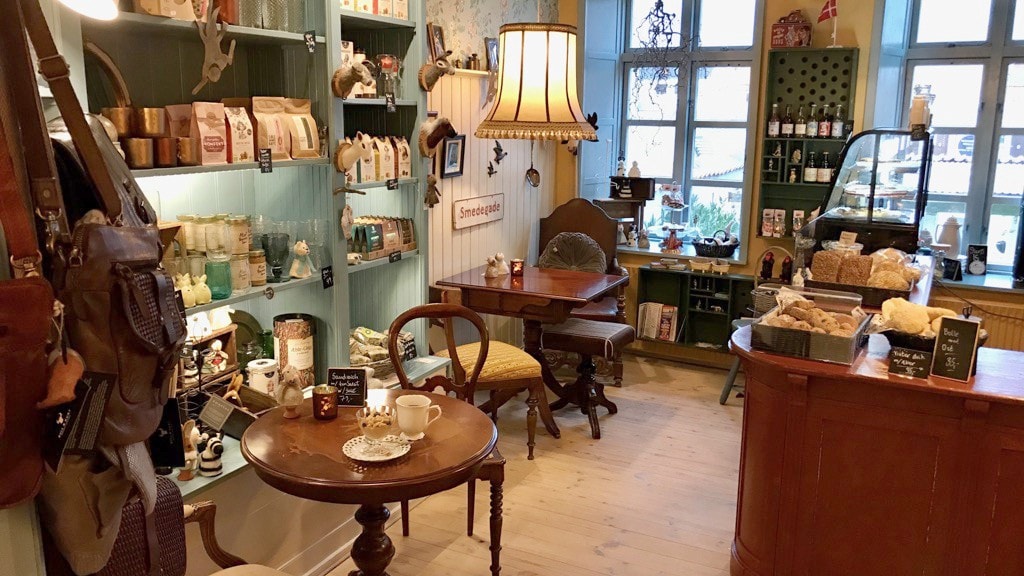 Søster Selvsving
Cosy gluten-free café and shop in Smedegade.
In the old cobble-stoned Smedegade you will find Søster Selvsving - a gluten-free café selling delicacies, knick-knacks and gifts.
Here, you can buy gluten-free cakes, bread and freshly made sandwiches for your coffee, which you can enjoy in the cosy café, which is decorated with old furniture, wooden panels on the walls and flowered wallpaper. Sink into one of the soft armchairs surrounded by the many quirky gifts and quaint pieces of handicrafts; here, you can find everything from bread mixes and cookies to Christmas ornaments and vases.
You can also bring your coffee and cake to Søster Selvsvings lovely courtyard, where you can enjoy the sun or stay dry in the new summerhouse, depending on the weather.
So stop by Søster Selvsving and explore their wonderful universe.