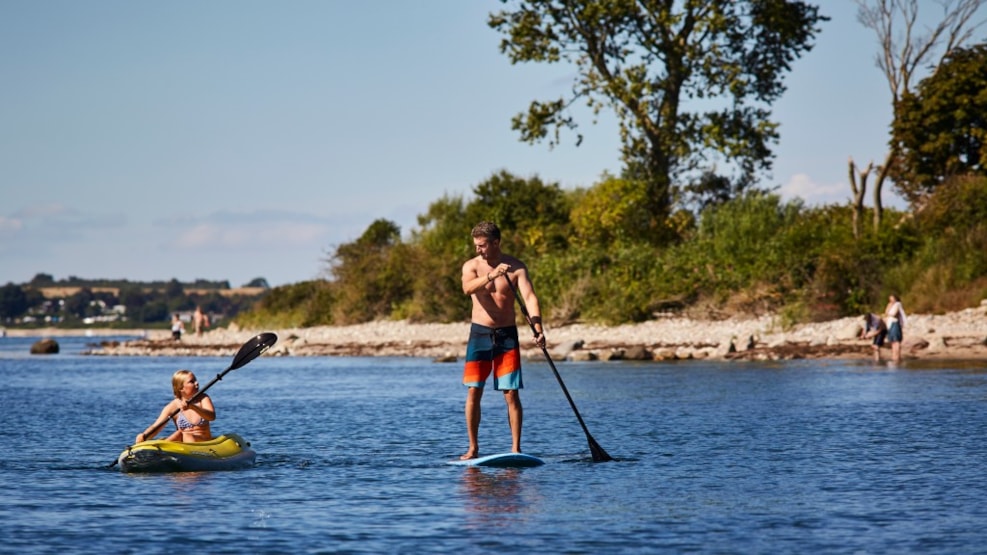 Stand-Up Paddleboard
Do you love watersports? Then challenge yourself and try Stand-Up Paddleboardin.
Stand-Up Paddleboarding (SUP) is a kind of surfing which originates in Hawaii. In SUP you stand on your paddleboard and paddle forward using an ore. It's popular, fun and and hastily growing - it can be done both on quiet waters for the novice paddlers and on more open water for the experienced. 
So are you ready to stand on water? The instructor will guide you through a trip on the fjord, starting at the StreetDome.
Rent a SUP board, life vest, wet suit and instruction at StreetDome.
(It is not possible to rent equipment without booking an instructor)
Season:
June-October
Price:
Intro-package: 1000 DKK per person (minimum 3 - Max. 5 participants)
The price includes the rental of boards, wet suits, life vests and 1,5 hours with an instructor.
Duration: 1,5 hours
For booking requests, send an e-mail to
thestreetdome@gmail.com
. When your request has been received, the StreetDome will contact an instructor and find out if your preferred date is possible. 
Recommended age:
From 13 years