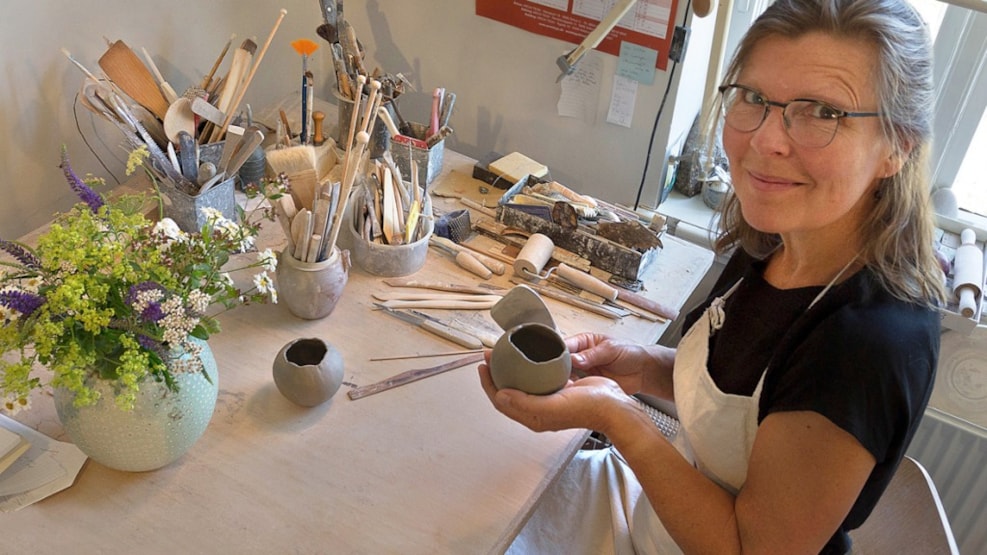 Studio Keramik v. Susan Lange
With nature as inspiration.
Studio Keramik v./ Susan Lange is a working ceramic workshop with a gallery.
As a ceramist, she uses her curiosity and joy of making in the living and inspiring material of clay.
To Susan Lange, nature is a miracle, and it is not new for her to work with nature as an inspiration and to use nature to gather impressions to make expressions. Her field of work includes ceramic design of large and small handicrafts and unique works for privates, art associations, decorating commissions, company presents and so on.
Since 1994 she has worked in her own workshop. Here, things are made by her own fascination with form, the possibilities of the material, colors and structure.
The studio is open daily by appointment, but you are also welcome to stop by.