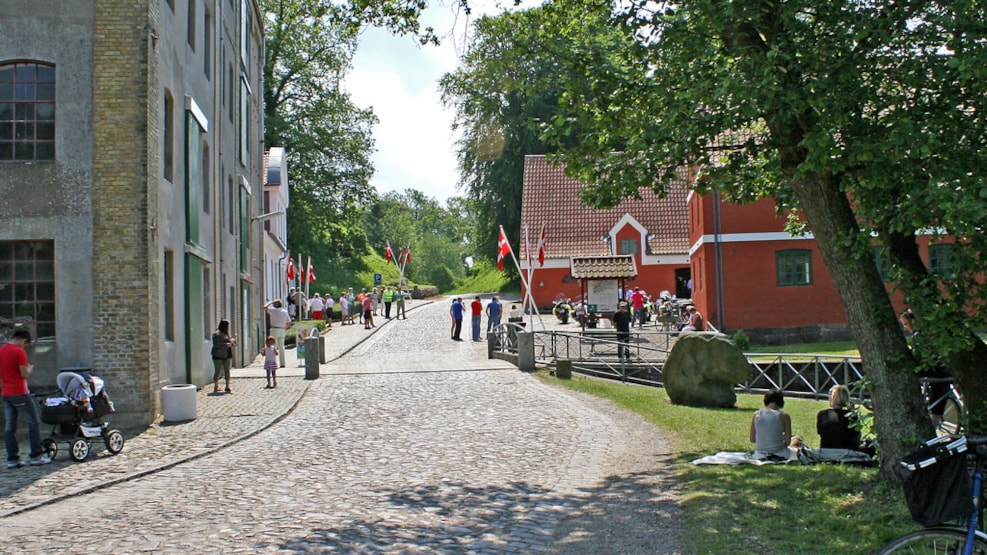 Tørning Mill
Historic mill in scenic surroundings.
Tørning Mill is one of the biggest cultural treasures in Southern Jutland, with the castle bank, the site of the previous Tørning Castle, and the site from which kings and dukes from the middle ages reigned over the country. Here, you will find:
An old rampart
Remnants from a 1330 wall in the park
The oldest house in Vojens, the district bailiffs house, from 1700, now restaured
The mill from 1908 with a working power plant
Francis water turbine from 1908
Tørning Mill is probably the result of milling in the area, dating all the way back to the middle ages, where Tørning fief was administered from the keep at Tørning Voldsted. The first certain informations about the exploitation of water power from the mill stem from 1494, when King Hans acquired Tørning Mill. For more than 500 years, the mighty powers of the water streaming through Tørning creek - now Stevning pond - to Tørning and further east towards the Little Belt has been exploited here.
In 1784, Hans Boysen, miller from Grøngrøft, bought Tørning Mill. His descendants - son, grandson and great grandson - carried on working at the mill. The latter died childless in 1945, and until 1960 other heirs kept the mill in operation.
The buildings became listed in 1980, and in 1982 Vojens Commune bought the district bailiffs house, and Danish Nature Agency bought the remaining buildings and the adjoining lands. The mill has burned on several occasions, lastly in 1907, and there is a vast difference between the 1807 mill and the mill we see today. Visit the mill, walk the many steps and get an impression of the mill and its function. In the district bailiffs house you will find a small exhibit about the history of the area and the struggles between the Danish kings and German dukes.
Bring a delicious picnic basket, and enjoy your lunch in the beautiful and calm nature by the lake.
The office is open all year from 8am to 4 pm on weekdays.