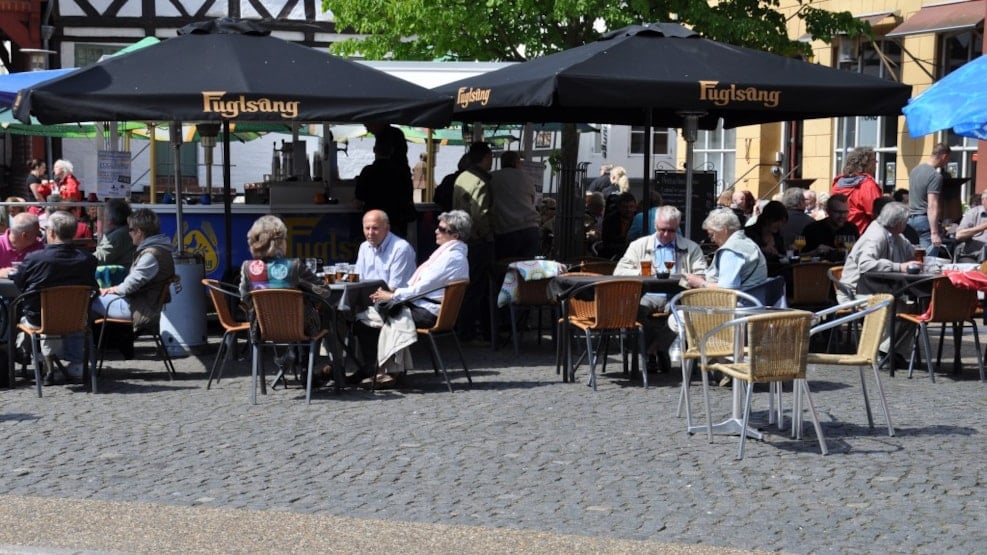 Torvet i Haderslev
Torvet is one of oldest parts of Haderslev, and functions today as a tranquil oasis with outdoor dining and a historic atmosphere.
Torvet (the Square) was built as a place to hold markets and conduct trade and was the centre of Haderslev for many years. Here, you would find three large yearly markets and weekly market-days, where the surrounding farmers and peasants could sell their goods to the city-dwellers.
Torvet in Haderslev is the best-preserved medieval square in Denmark. For centuries, the houses surrounding the square housed the richest and most influential citizens in Haderslev; most were merchants, and many were members of the city council, magistrates and some even mayors.
Through 700 years Torvet was the absolute centre of the city, but during the past century the town centre has gradually gravitated towards the north, partly due to the construction of the other square in Haderslev, Gravene, in 1880, so that Torvet today lies to the southern edge of the city centre.
Even though Torvet is no longer the centre of the city, there is still plenty of hustle and bustle. Today, the square lies surrounded by stores and restaurants with outdoor-dining, so you can enjoy a cold drink or a delicious plate of food in the beautiful historic surroundings.