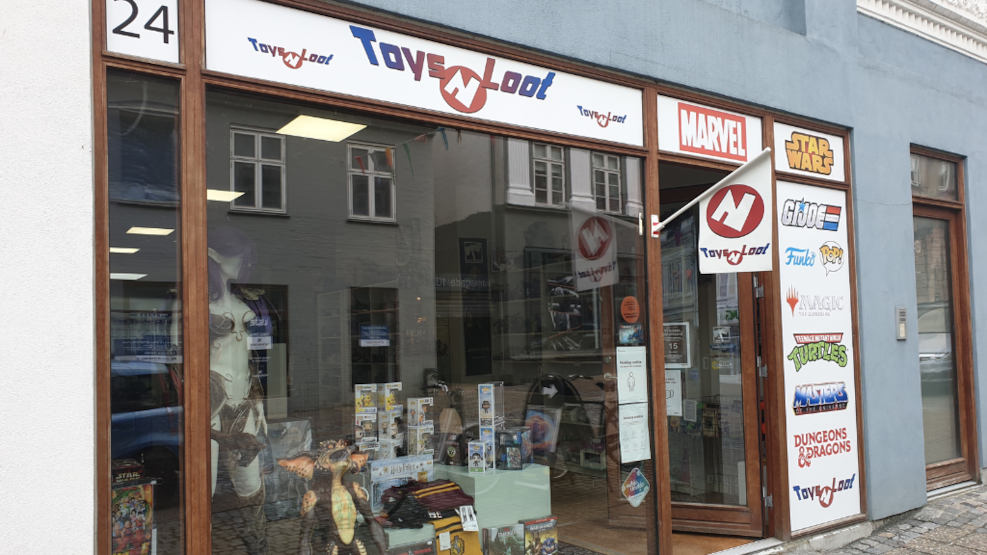 Toys´n Loot
Toys'N'Loot is Haderslev's Nerd Lair. Inspired by American collector culture, and with a focus on the 80s and 90s, you'll find both new and old toy figures, role-playing books, console games, and comics.
Step into a magical universe at Toys'N'Loot in Haderslev
Toys'N'Loot, Haderslev's Nerd Lair, is a store for collectors, gamers, and nerds. Are you looking for that exact He-Man figure or My Little Pony you had as a child? Or maybe the Playstation 2 game you and your sister played together? Perhaps you just need someone to play a little Magic or Dungeons and Dragons with.
Toys'N'Loot is one of Denmark's only stores of its kind. The store is a sanctuary for nerds, youthful spirits, and anyone else with a love for fantastic universes. Where superheroes fly over cities, heroic warriors defeat dragons, and spaceships engage in epic battles in that galaxy far, far away.
Visit Toys'N'Loot: Nørregade 24 in Haderslev.
Opening hours:
Monday - Thursday: 10:00am - 5:30pm
Friday: 10:00am - 6:00pm
Saturday: 10:00am - 2:00pm