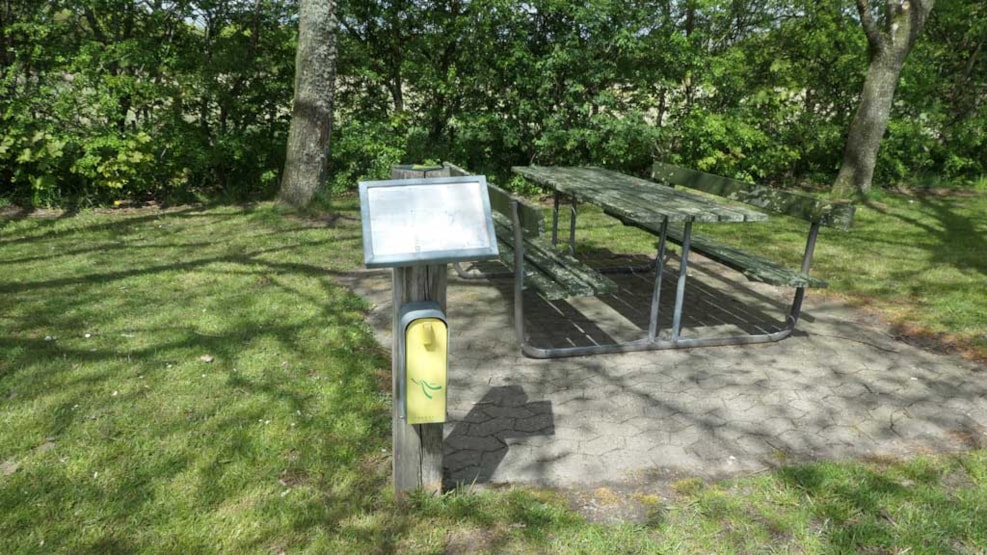 Vandretur ved Præstemosen
An historical hiking trail awaits – exciting stories en route
Close to Lindet Skoven Woods, you can take the Præstemosen hiking trail. The tour starts at the car park next to Arnum Nykro and takes you on an 8 km hike through pretty landscapes. There are six stops en route, where you can learn more about this area and its fascinating history. 
See Ulvepælen (The Wolf Post) that commemorates the last wolf hunt in 1759. You are welcome to eat your picnic lunch at Præstemosen Hunting Lodge before walking on past burial mounds and badger dens. The last stop on the trail is at the spot where a British bomber was shot down in 1944. 
If you wish to take a longer trip, continue to Lindet Skoven Woods, where there are 2 and 3 km routes among the trees.