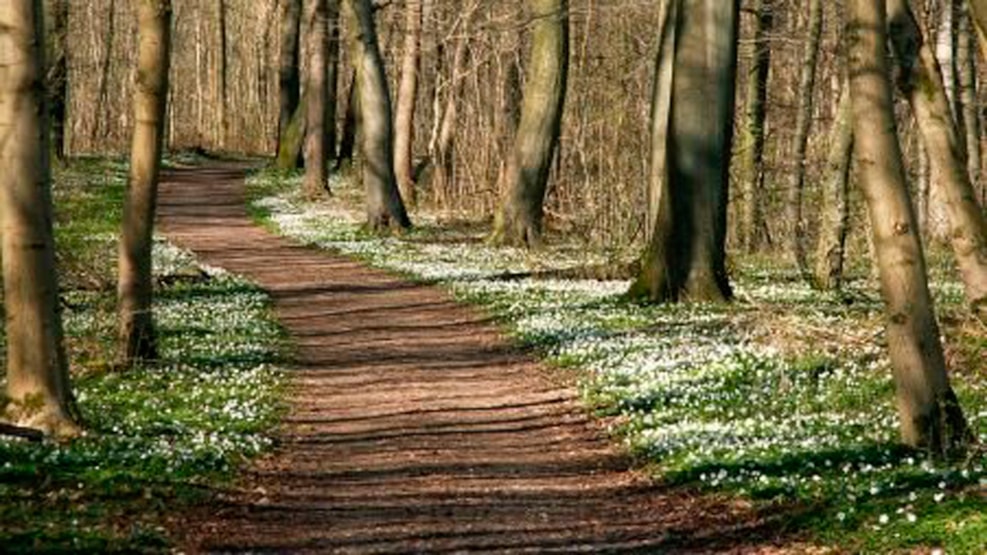 Vesterskoven
For over a century, Vesterskoven functioned as the main forest for Haderslev. Hence, it was allowed to develop beautifully and today holds many old trees and a varied nature.
Østerskov and Vesterskov are the remains of the much larger and more cohesive mideaval forests, which stretched from the Little Belt, over Christiansfeld and to the northwest to the so-called Farris-forests. Approximately in the middle of the forest towards the west there is a barrow (Høghøj), and in the northern part of the forest, just south of Thomashusvej, the remains of a settlement dating back to the Roman Iron Age was found. In the southern part of the forest you can find the many old boundary stones from the German forest division at around 1870.
Besides the King Oak, where Frederik IX had his regular post during the King's hunt, the southern part of the forest also has "The Lovers", the oak- and birch trees which, quite against the order of nature, embraces each other. 
In the forest there are a number of facilities which are free to be used by visitors like a natural playgground, a shelter for the rain, a dog forest as well as running- and hiking trails.
So put on your good shoes and enjoy the scenic nature of Haderslev. You can find a map of the routes here.