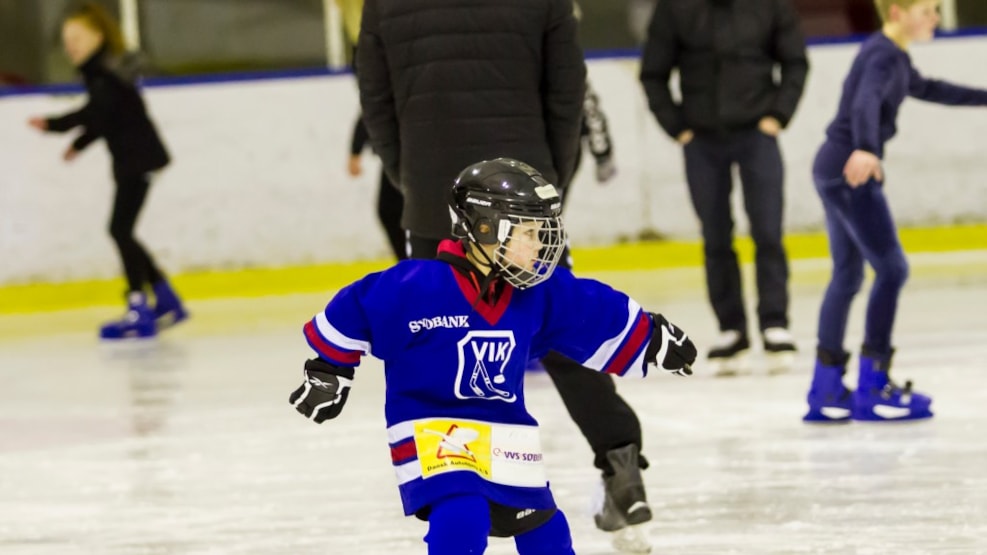 Vojens Camping
Vojens Camping is a small and modern site close to town, connected to Vojens sport arena and the many active offers to discover in ACTURE PARK
Vojens Camping is connected to Vojens sports arena, where you will find an ice rink (open september-march), an aquapark, 2 indoor sports arenas, a cafeteria and a skatepark. In addition to this, Vojens offers many opportunities for an active holiday. You can hike or bike, ride go-karts or visit Vojens Speedway Center.
Vojens Camping is perfectly located to explore the many active offers that you can find under ACTURE PARK; like 3D Archery in Pamhule forest, X-trails - mountainbike trails in varying difficulties, or perhaps a visit to StreetDome in Haderslev, where you can skate, try freeclimbing in the bouldering-room with the padded floor, use the outdoor parkour track or perhaps test your strength on Denmark's highest climbing wall, the 30m tall silo at the harbour.
At Vojens Camping you will find - in addition to the spaces for caravans, campervans and bike-campers - 8 huts, 5 of them including bed spaces for 4 people and 3 of them including bed spaces for 2 people. Here you will find room for everyone, no matter how you wish to spend your vacation.
The site has modern facilities, taken into use in 2002, and in the servicebuilding you will find cooking- and bathing facilities, lounge with TV as well as a laundry room with a washing machine and dryer, which is free to use by all residents at the site.
The site is currently only accepting, cash, Dankort (danish credit card) and Visa Dankort.